The mobile cigar lounge is a 32-foot custom motorcoach, with indoor seating for 10-12 persons maximum. It features luxurious leather seating, elegant interior décor with VIP Red Carpet entrance, 42" TV screen with Satellite TV, Pioneer audio system, onboard bathroom, multiple USB ports for complimentary cell phone charging, custom air ventilation and air purification systems. The lounge is stocked with custom ash trays, table top torch lighters, punchers and cutters. Guest Requirements: Must be 21 years of age or older.
Events are staffed with a Tobacconist and/or Cigaristas to help your guests cut and light their cigars, answer any question they have about cigars and generally help you have a wonderful experience. Packages start at $200/hour (4-hour minimum).
Lorraine's Lounge is an added outdoor option as well with seating for 12 persons maximum. Guests can enjoy a cigar in this 10 x 20 foot covered and carpeted patio area with comfortable lounge furnishings.
Bon Vie, which means 'Good Life' in French, is hoping to establish partnerships with Local Corporations, Bars and Clubs, Concert and Sporting Venues, Event Center Facilities, Luxury Automobile Dealerships, and Retail Cigar Stores for regularly scheduled Customer Appreciation events. The lounge is ideal for corporate functions, production promotions, trade shows, team building and fundraising, and is available for tailgating, birthday, retirement, and other celebratory events.
Meet our Tobacconist and Cigar Event Coordinator
CAROLYN BEATTY DUMAS
With nearly 16 years' experience as a cigar connoisseur, Carolyn is our principal tobacconist and cigar event planner, Ms. Dumas also has over 28 years working in municipal government and enjoys live music, time spent with family, and making new friends. And of course, has a passion and love of good cigars.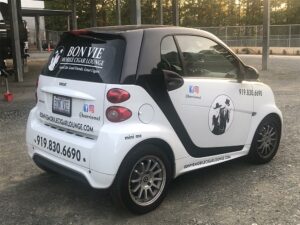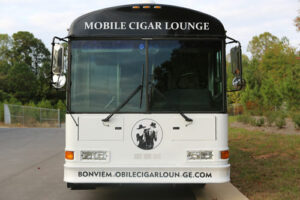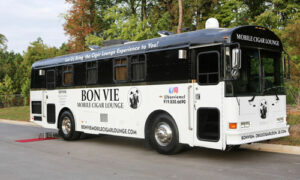 Look for Carolyn around town in our Smart Car…
Stop us and ask about Bon Vie Mobile Cigar Lounge and receive a coupon good towards your first completed event booking.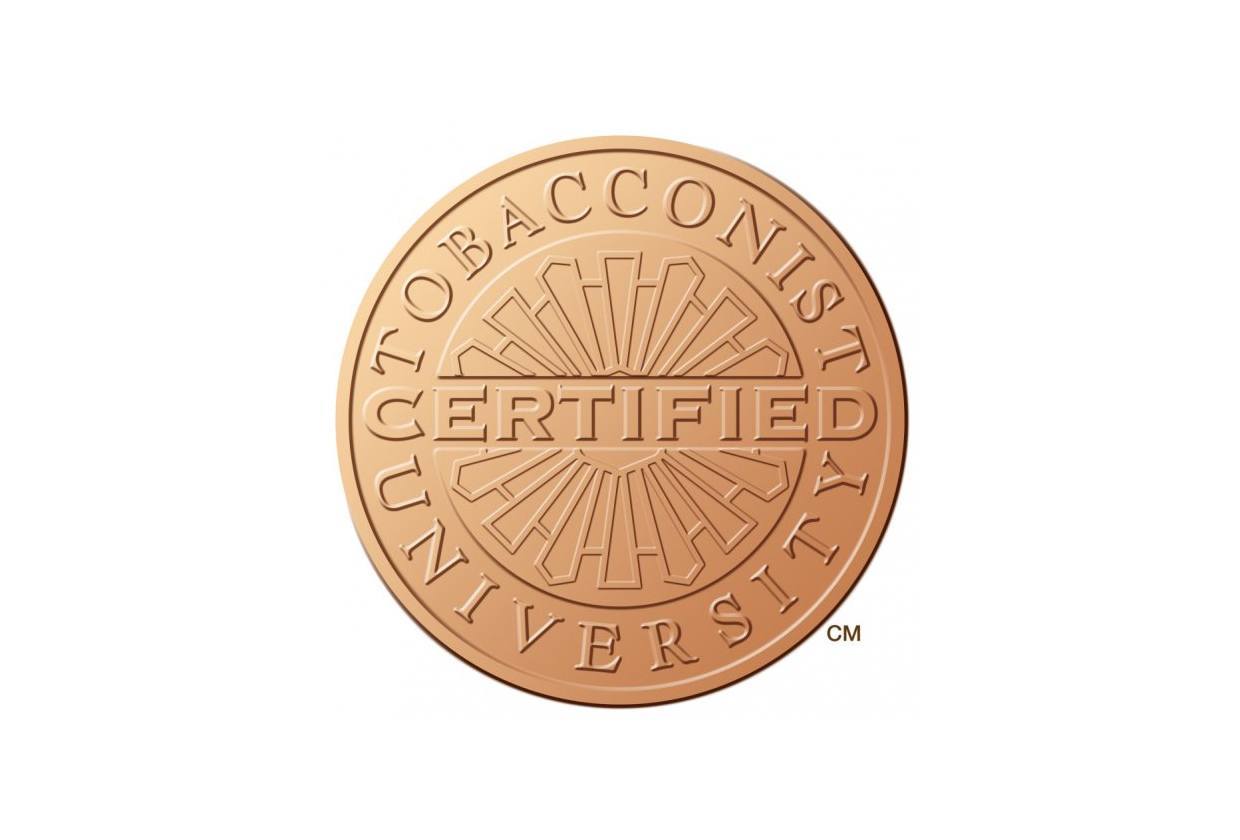 SOCIAL RESPONSIBILITY STATEMENT
At Bon Vie Mobile Cigar Lounge, we believe the products and services we sell can enhance many life experiences. We also have a profound understanding of the consequences of the use of tobacco and smoking. As a responsible corporate citizen, it is our commitment to the community to encourage our customers to enjoy our products and services in a responsible manner.
AGE MATTERS
Our promise is not only to provide superior customer service, but to also provide responsible service. Out policy is simple: We do not sell to minors.
To help in this effort, we don't allow any person under the age of 21 to enter our lounge or patio area unless accompanied by an adult guardian of legal smoking age. All parties in the group may be required to present identification. If you appear to be age 30 or under, our lounge staff will ask for identification to ensure we are doing everything we can to prevent tobacco sales to minors. It's our responsibility to our neighbors and the community. Bon Vie Mobile Cigar Lounge, LLC